Features
1 Blade Paper Straw Making Machine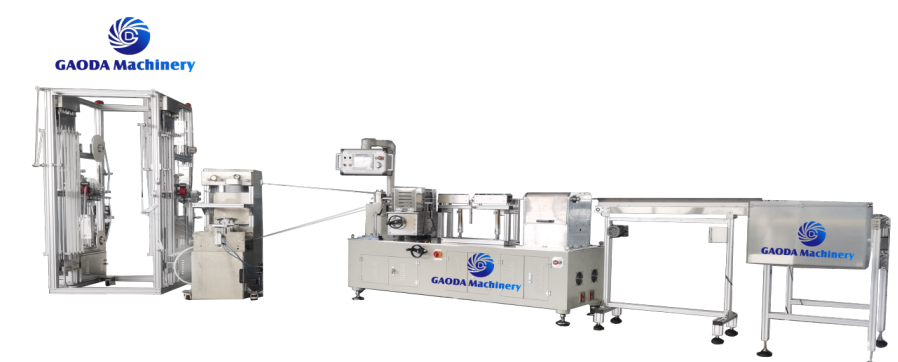 GDM-50 Single knife paper straw making machine:
Working Principle and short instruction:
Winding/spiraling different layers paper strip into paper tube, Drying by heating Area,
Single knife cutting system, by servo tracking, cut paper tube into small piece of paper drinking straws.
Material: food grade white craft paper and No glue heating device;
Sub-raw material: may need oil for lubrication and cooling. White mineral oil.
Standard electric power: 380V/ 3phase/ 50Hz, could change by special requirement, like 60Hz or 220V/ 3 phase.
Electric consumption: Rated power, 10.6KW/h
FLA( Full load amp): 13.5A
Capacity:
How many pieces straw per minute. For example: 150m/min, making 6*197mm straws. Consider some waste, we use 200mm for calculating.
150*1000/200=750pcs/minute.
Advantage of GDM-50:
Higher Speed,max 180m/min input, 150m/min out put.
Single knife cutting system, new flying knife structure. Programmable length, Adjustable free.
3 sets servo motor for spiraling roller
Auto paper roll connecting function function (automatic paper splicing rack) can meet the requirements of 4 layers paper splicing.
Overall size

Different unit dimension
| | | | |
| --- | --- | --- | --- |
| Unit Name | Dimension (mm) | Unit Name | Dimension (mm) |
| Single knife paper straw making machine | 2150*800*1650 | Conveyor | 1200*400*1050 |
| Paper roller bracket | 1120*1300*2050 | Straw Collector | 1650*520*1080 |
Specification and Parameter
Model number

Single knife paper straw machine (GDM-50)

Technical parameter

Control system

Layer of paper

3-4 layers

PLC controller PLC

Schneider

Max. out Diameter

6mm

Human machine interface

Schneider

Min. out diameter

3.5mm

Program version

GD-XJ 5.0

Max. Thickness

0.5mm

Servo system

Schneider

Min. Thickness

0.2mm

Performer

Schneider

Length

120mm-500mm

Output speed

3-150m/min

Signal component

Omron

Winding system

2 servo/1 pc belt

Pneumatic component

Airtac

Cutting way

1 knife pneumatic/1 servo

synchronous control

Synchronous belt

Glue method

Glue extraction circulate

Lenght control

Encoder

Assemble

Operator

1 person

Tube rack

Have

Mandrel fixing

Screw clamp

Belt angle adjustment

Wheel adjustment

Speed control

Servo

Belt tension adjustment

Wheel adjustment

Power input

3P/380V/50HZ

Paper-break stop function

Have

Machine dimension

2150*800*1650

Lubrication

Electric roller

Floor area

7000*3000*1700mm

Paper tension control

Continuous tension control

Wheel diameter

195mm

Paper holder

Automatic paper connecting holder

Wheel height

100mm

Belt

Piece baseband

Max. spin speed

200r/min

Totalweight

1150KGS
Paper roll hanging bracket with auto connecting function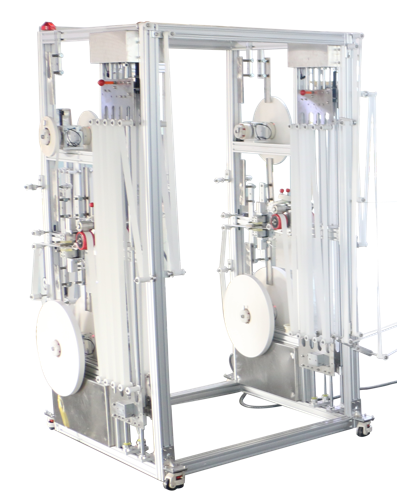 Description and advantages
Help paper straw making machine no stop working.
Use auto detection: When the paper roll is going to use out, the mechanism will cut the tail ends of old paper roll and connect new paper roll automatically.
Smaller dimension, easy delivery and moving to adjust paper feeding angle.
Construction simpleness. If paper break, no need to stop to route the paper up and down complicated.
Constant unwinding force for the paper rolls, to let paper feeding more smoothly.
6. Our own patent for this connecting mechanism, not copy from
others, especially European brands, so no patent problem.
7. Optional choose: 4 layers connecting mechanism.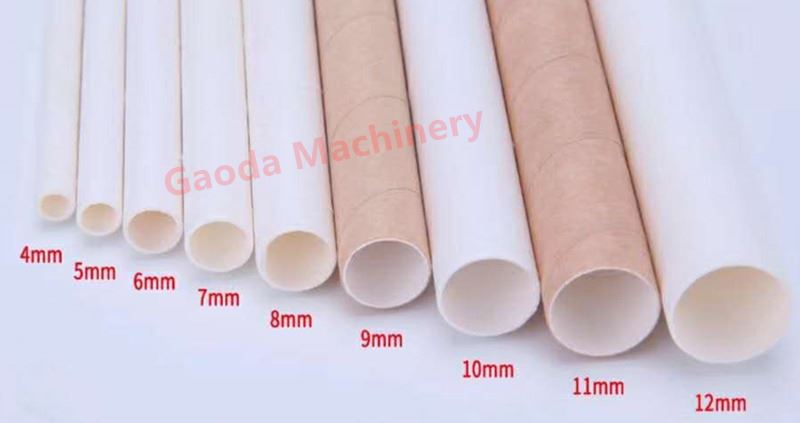 Single knife machine cutting effect