Features
Paper straw bending machine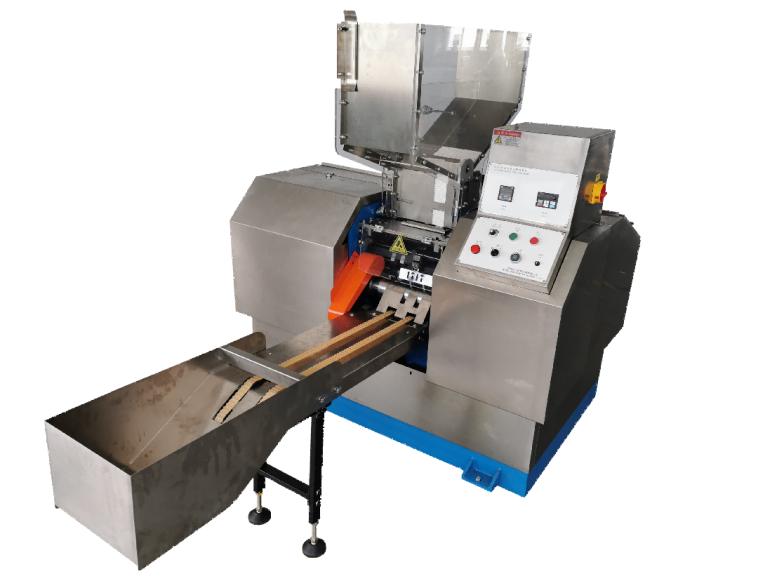 GD-be450 series automatic bendable straw forming machine is the supporting equipment of paper straw machine, which is used to process straight pipes into bendable straw. The whole equipment automatically exits the pipe from input to finished product output, and only needs to manually add the straight pipe blank to the hopper on the upper part of the forming machine.
Main features
1. Stable operation and stepless speed regulation.
2. Automatic counting, designated batch alarm, convenient for manual bagging.
3. It has the function of automatic shutdown in case of failure.
Name

GD-Be450

Power

Motor Capacity

1.5/2.2KW(VFD)

Power

380V/3Phase/50Hz(Can customized)

Speed

280-320pcs/min

Paper straw data

Inner Diameter

3.8mm

4.8mm

5.8mm

Length

165mm-245mm

200mm-260mm

200mm-260mm

wall thickness

0.15±0.02

0.19±0.02

0.19±0.02

Lifting length

150mm-230mm

185mm-245mm

185mm-245mm

Length of corrugated upper part

30mm-50mm(Adjustable)

Ripple length

8mm-12mm(Adjustable)

Size

L*W*H 1500mm*1800mm*1600mm

Weight

1000kgs